We had a wonderful week at Topsail Beach this summer with Tim's parents and brother and his Aunt and 3 young children.  Madison thought she was one of the big kids!  They built "forts" on the bunk beds and Madison would hang out with the big kids in there for hours some nights.  Although I loved seeing her have such a good time and be a bit independent, I did not like when I told her she needed to come downstairs and her response was "Mommy, Madison's busy right now."  WHAT??? Did my 2 year old just say that to me??? Yes.  She did.  and OH Boy…I was not happy…(okay, I kinda was laughing inside…but not on the outside!)
We went to the beach for a weekend back in March and we couldn't keep Madison out of the water.  For some reason, this week was very different.  She LOVES the pool, but something about the waves was very scary to her this summer.  It took us until Thursday to finally get her comfortable, and then of course Thursday and Friday she wanted us taking her out to the "big ones" all day. (Big waves.)  We really had a wonderful week.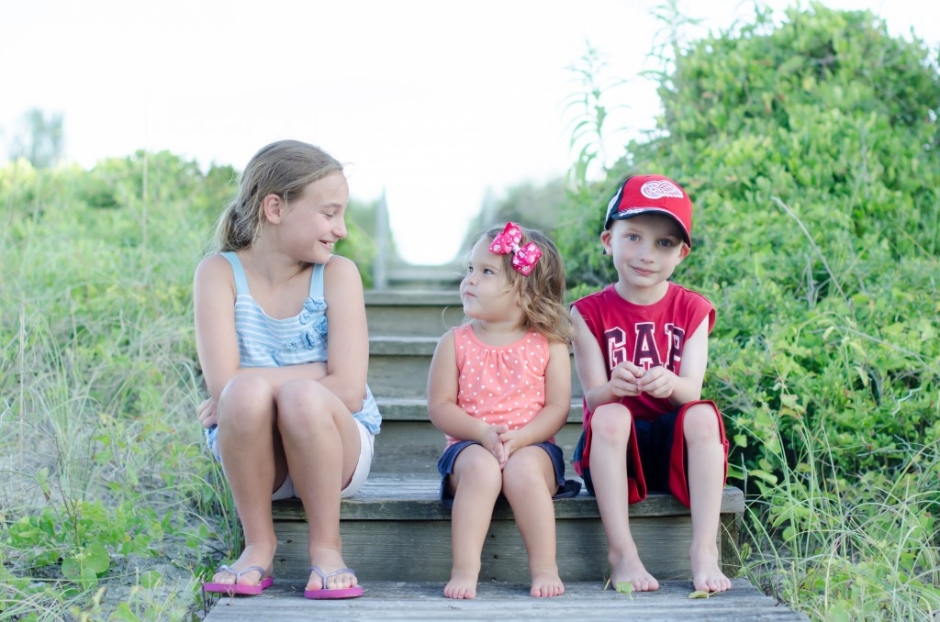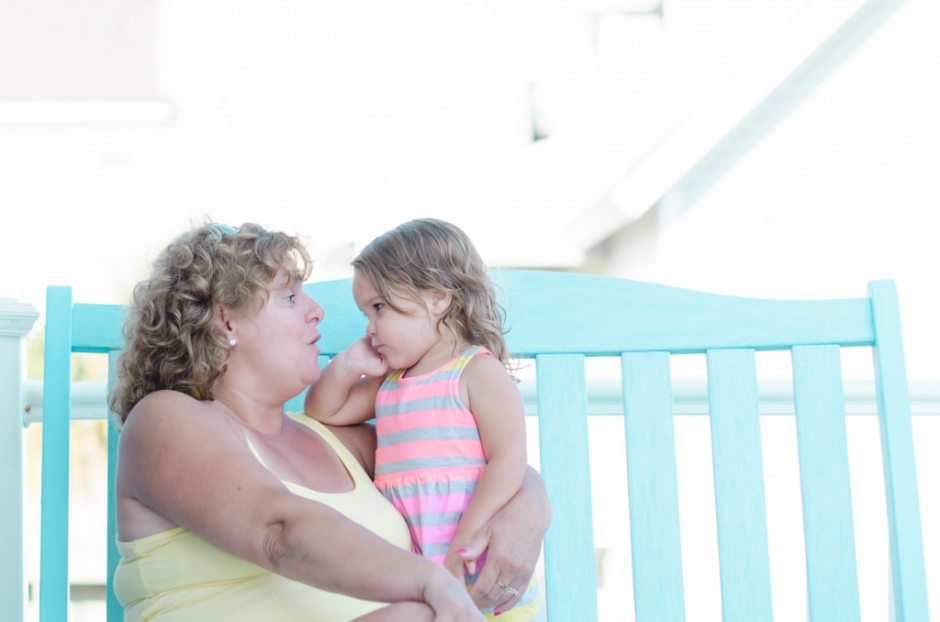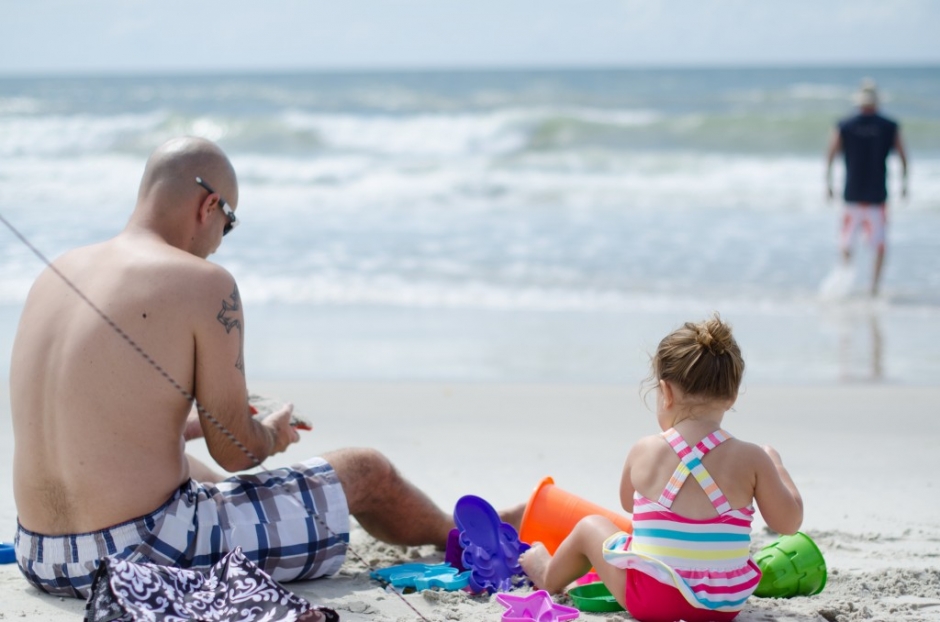 After that beach week, and much to our surprise…Madison was ready for a Big Girl Bed!  Mommy…was thinking she would be in her crib for much longer…but Madison had other plans!  Ever since 7.5 months old she slept wonderfully in her crib, so I was in no hurry to change that.  For a few weeks she was randomly getting up and would SCREAM for me and it was tough getting her to go back to sleep.  Monday night after the beach week we were up from 1:30am until 4am and finally I got her to sleep in our guest room bed.  That morning I asked if she liked it…"Yea, Madison big girl bed!"  Hold on little one…we have never even talked about this before, how do you know what that is?  Was it the big kids at the beach?  Was it someone at school who has recently moved into a bed?  I have no idea.  I then asked "you don't want to sleep in your crib anymore??"  "No, Madison no crib."…and there it was…clear as day.  It took me all day to swallow that conversation, but she told me she was ready to move, and yet again…I learn that I my plans don't always work out!  And I'm becoming more and more okay with that.  The next week we had the guest room bed mattress on the floor in her room and she slept wonderfully again!  and so…here we go!! SOOOO excited about her new Big Girl Bed.  No bedding yet or anything…but she doesn't care and is back to sleeping well.