In April 2013, I cut back to part time and was fortunate enough to be allowed to take Fridays off.  My Fridays are spent with my baby girl and I know for sure it was the best decision for me.  Fridays I have fun with her, catch up on everything she has learned during the week, catch up on laundry, it's my official vacuum day and get the house in order as much as possible during nap time day.  Things that I may learn on Fridays that she has learned: Example:  She leaned on my shoulder and caught my hair and said "I sorry Mommy, I didn't mean to"…Me…speechless.  Madison is officially in the copy everything anyone says phase.  I asked her last weekend if she wanted something…"Yes, I do."  "You do???" "Yes, I do."  I was cracking up and told Tim to listen to her, then said she even says it with a little southern accent (must be from her teacher at school).  She says "my accent" with an accent.  Haha!   Yes, she is saying full sentences all the time, and making sense and listening to EVERYTHING!
I must say, I loved the newborn phase, and the infant phase and now in the toddler phase, being able to communicate with her is so special and fun and amazing!  We literally can spend hours laughing at each other.  She makes me so incredibly happy and fills our life with so much joy and laughter.
On a more serious note…Last night she got stung by a gigantic wasp!  I felt so bad for her and she was screaming for almost an hour.  Luckily, she loves having ice (frozen peas!) on her whenever she is hurt.  She was strong.  It did get very swollen, but looks like she isn't allergic, so we feel good knowing that we have gotten through that!  As first time parents, it is very scary though!
As you may have seen I bought a new camera!!!  So I had fun last Friday with that!  and OMG…it is an awesome camera!  Good thing she doesn't mind!
Eating some leftover smoothie I made, and trying to offer some to Kali!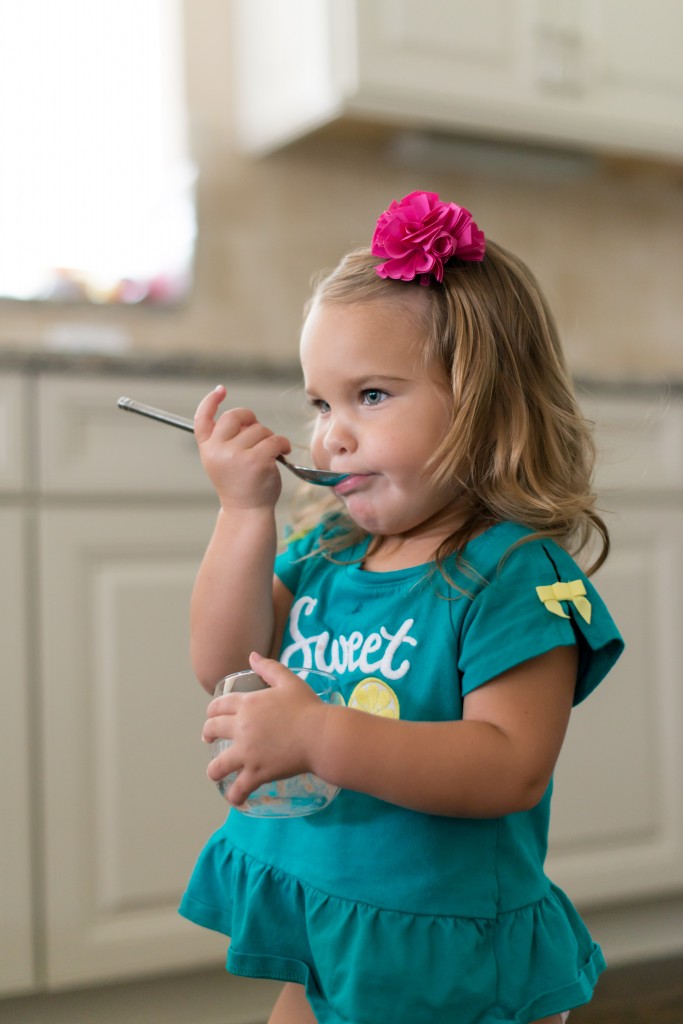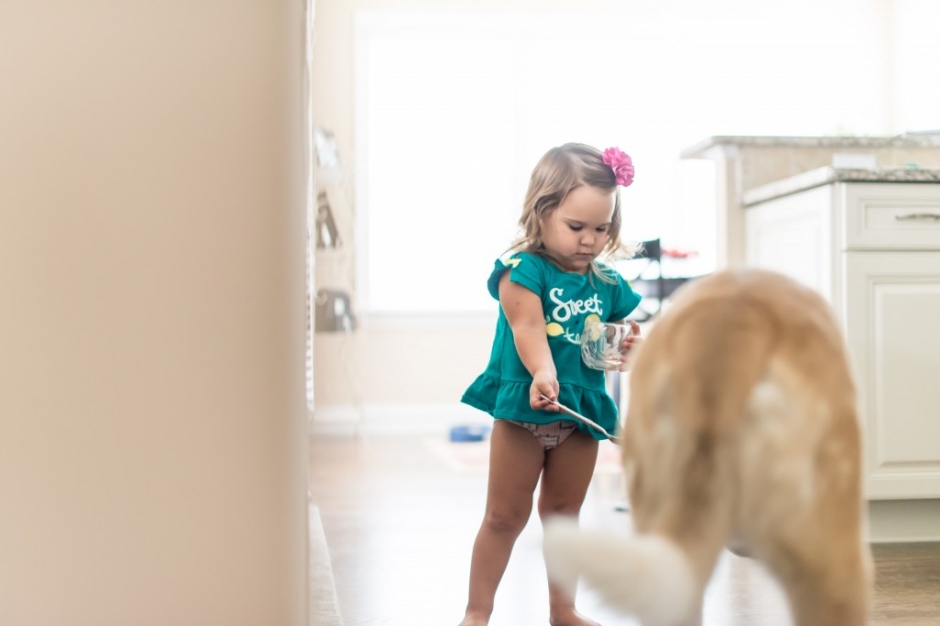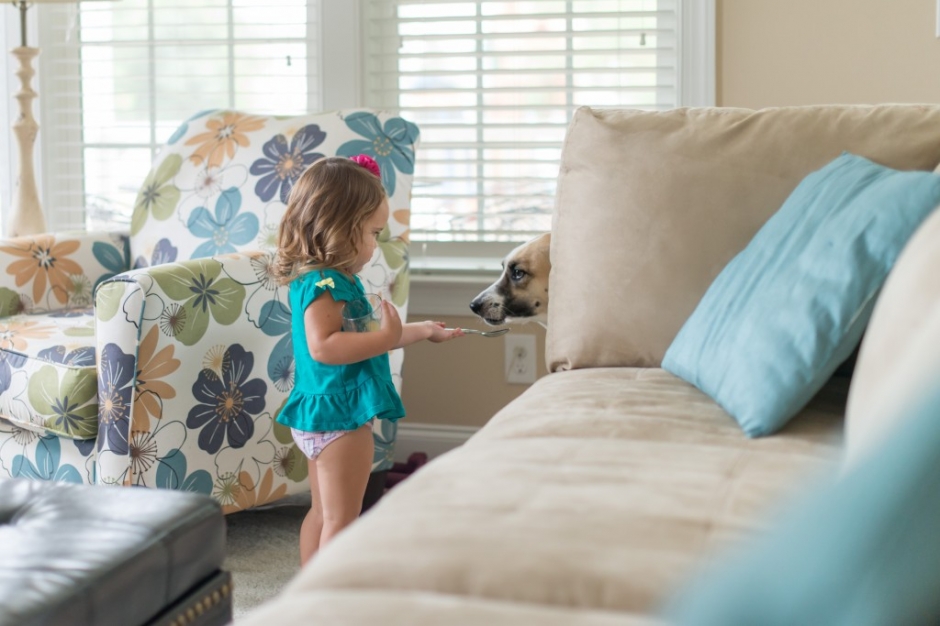 Playing in Kali's water!!

Just like her Mommy…if we are baking cookies we have to have a bite of the cookie dough.  (Although she tried to have WAY too much!)  She was working on rolling it into a ball.



Somehow washing her hands turned into her feet and legs and arms too!


Dancing and singing in the kitchen while patiently waiting on her cookies.